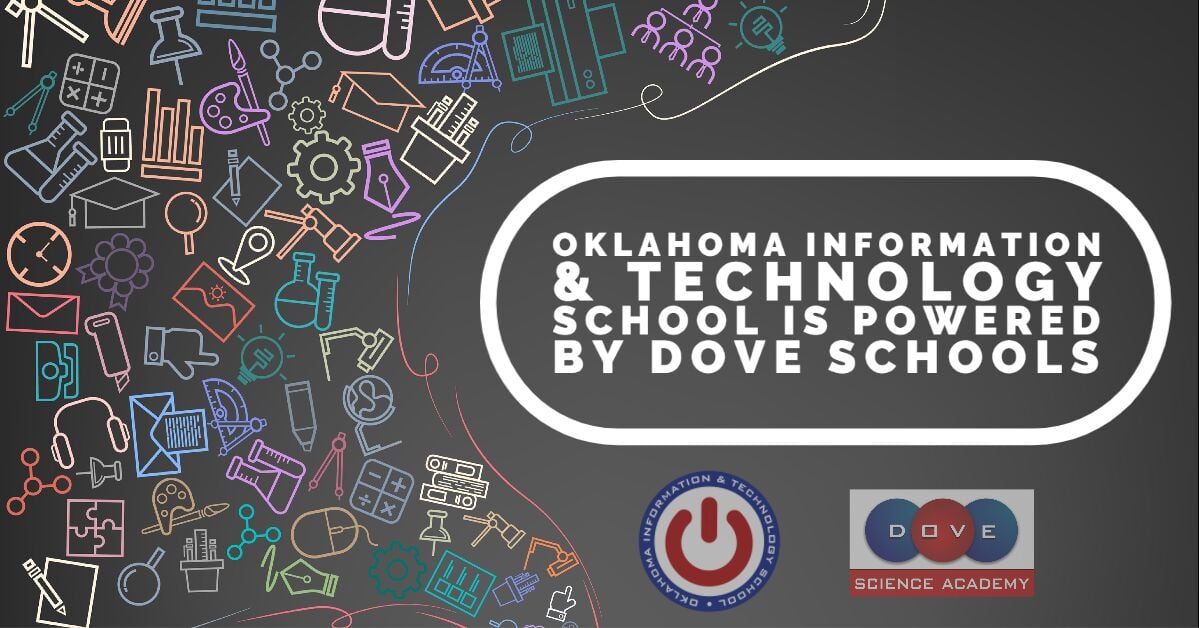 For the past 43 years, technology and computers have changed the way we do business and communicate with the world around us. According to a 2018 study conducted by the US Bureau of Labor Statistics, technology jobs are projected to grow 12 percent in 10 years while looking to add about 557,100 new jobs, which is much faster than the average for all occupations. When you combine that projection with how long your children have been using technology, it equates to choosing an education where students have the ability to study these two booming subjects that will lead them to many of those technology job opportunities in the future.
That future starts with Oklahoma Information and Technology School, where they give their students the option of studying computer, science, information and technology mixed with a well-balanced education that other public charter schools only dream about offering. Before OITS, many families were not able to afford virtual charter schools if the option became available. Even then, virtual schools have not existed until OITS came onto the scene. Set your kids on a career path in computer technology from a free institution that will impact them in their careers as adults, but also instill positive, life lessons they can extend to their community or wherever their journey may take them.
About OITS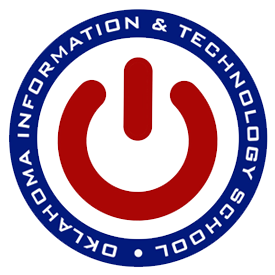 Oklahoma Information and Technology School is a brand new, free, public charter, virtual-learning school, currently offering education to students in grades 6 and 7. In five years, they look to reach full capacity by adding a grade each year going up to 12th grade. It is powered by Dove Schools, which has provided high quality STEM education for 20 years, earning numerous awards including the National Blue Ribbon, and National recognition in Math, Science, and Character Education.
OITS' mission is to create a safe, healthy, caring, and student-centered educational community that cultivates the knowledge, character, and technology skills necessary for academic excellence, 21stcentury careers, and lifelong opportunity for service to others. Their main focus and drive is to bring their knowledge of computers, science, information and technology to students who long to learn more about these subjects, but don't have the means with their current education system. OITS wants to meet students at their current levels with personalized academic and enrichment plans to ensure every student receives a rigorous, yet achievable pathway to a college or university of their choice in a career path that they can really thrive in and make a difference to their community. Kelley Fleming, assistant principal to OITS, believes in this statement and it is the philosophy her school stands on.
About Kelley Fleming, Assistant Principal
A native to Tulsa, Oklahoma, Kelley Fleming started teaching at the school that brought her much success amongst hardship in her youth. Struggling with chronic illness, issues at home, and subpar experiences at her neighborhood elementary schools, Kelley, at a young age, needed a different option. Even though she loved learning, Kelley dreaded the thought of going to school as it wasn't meeting her full-potential as a student.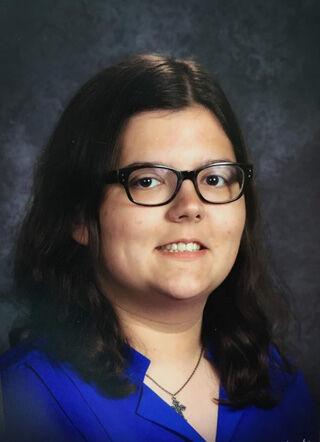 "My mother knew that the traditional public-school setting wasn't working for me and feared for what would happen if I went to the local middle school".  That is until she learned about Dove Science Academy, a college-preparatory school that focused on math, science, and technology. She wondered if this was an answered prayer to combat her previous struggles.
After graduating from Dove in 2008 as the Valedictorian, Kelley was accepted, with generous academic scholarships, to the University of Tulsa. She had always thought she wanted to be a mathematician or engineer, but she discovered her call to be an educator far outweighed the others. "I wanted to help the children of Oklahoma like my (Dove) teachers helped me." After completing her degree in Elementary Education, with a minor in Math, she began working as a teacher at Dove Schools and has been with them ever since. This school year, she will serve as Oklahoma Information and Technology School's first assistant principal, after teaching with Dove for 7 years.
Why You Should Choose OITS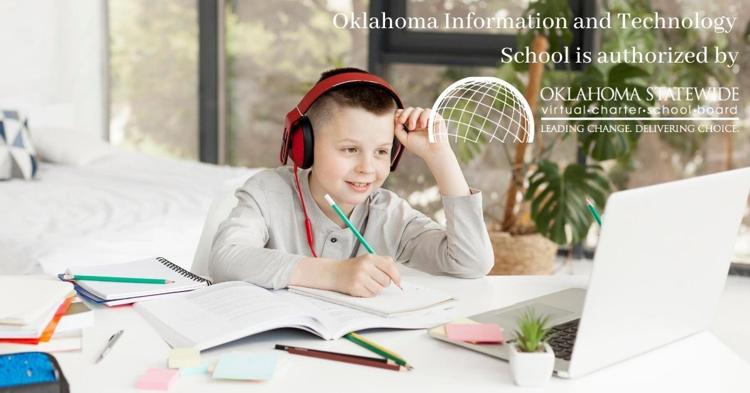 OITS is unique, in that it provides a focus on Computer Science and Information Technology. Additionally, OITS places a strong emphasis on Character Education and Social Emotional learning.
While students take courses in standard subjects aligned with the Oklahoma State Standards such as english, mathematics, science, and social studies they also take one to three computer technology focused electives, which help to prepare OITS students up with the skills and knowledge needed in real-world settings. Along with the students' courses, the school provides a character education program, which is to help students build their character and leadership skills. They also have extracurricular activities like field trips, school events, and clubs. Its goal is to empower and encourage their students to dig deeper into their potential which can later bring positive change to their communities here in Oklahoma and wherever their careers take them in the future.
Eligibility is based on applicants residing in the state of Oklahoma, providing proof of residency, and students being in either of the proposed grades. A grade will be added each year until the school becomes 6th through 12thgrade. Since they are a public charter school in Oklahoma, students will have the opportunity to earn a diploma through authorization by the Statewide Virtual Charter School Board, based upon successful completion and mastery of the course content.
Kelley Fleming, along with many of her fellow Dove Alumni, is a testament to the power of school choice. She and the school hope that their institution will be the answer families have been waiting for. Come and see how OITS will impact your children with an education focused on technology and shaping them into quality and outstanding adults for tomorrow.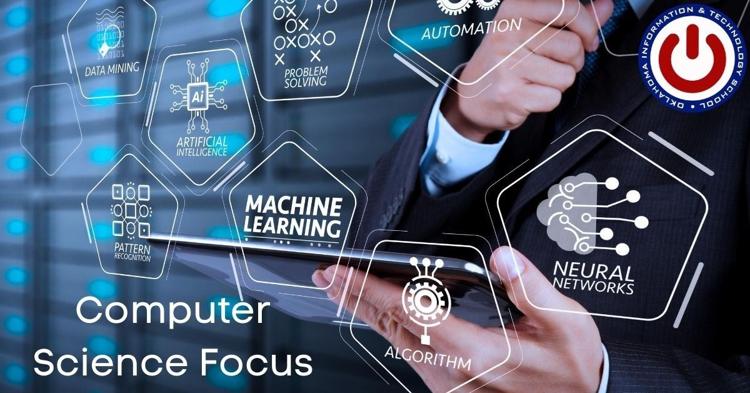 Contact OITS Today
Kelley and other OITS staff are available Monday through Friday by phone or online to set up appointments and answer additional questions. The school is located on 9212 N. Kelley Avenue, Suite 100, in Oklahoma City. For more information, visit www.oitsok.org or call 405-605-0201 today.
Classes start on August 31st and they are currently accepting only 6th and 7th graders for the 2020-2021 school year. Visit apply.oitsok.org/login to apply today! Oklahoma Information and Technology School, your students' access to success!