Mobile app spending among consumers in the third quarter of 2020 saw a 20 percent year-on-year increase as well as a surge in time spent in apps, according to a new report from App Annie (via TechCrunch).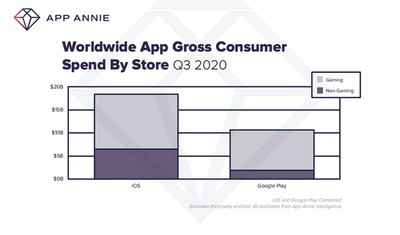 Smartphone and tablet users downloaded 33 billion new apps globally and spent a record $28 billion in apps, over a period in which consumers' lives were heavily impacted by lockdowns and social distancing measures in response to the ongoing global health crisis.
Users also spent over 180 billion collective hours using apps every month over July, August and September, which is a 25 percent increase year-over-year.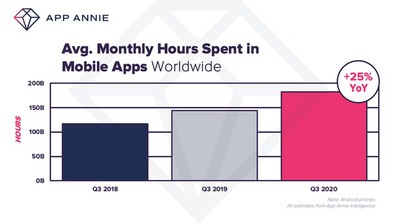 Downloads from the Google Play Store increased 10 percent year-on-year and accounted for 25 billion of the total 33 billion new downloads across the quarter. Meanwhile, iOS accounted for nearly 9 billion downloads, an increase of 20 percent year-on-year. Non-gaming apps on Google Play accounted for
…
Read More