Belkin today shared details on its first two accessories that are compatible with Apple's new MagSafe charging system. Both of the devices, a 3-in-1 charger for iPhone, Apple Watch, and AirPods, and a car vent mount, were briefly shown during the MagSafe portion of Apple's event yesterday.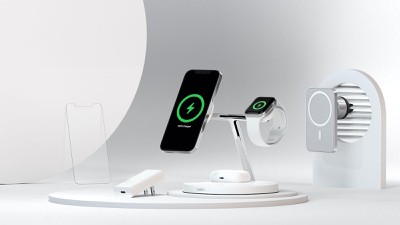 Belkin's BOOST↑CHARGE PRO MagSafe 3-in-1 Wireless Charger includes a flat base with a 5-watt wireless charging spot for ‌AirPods‌ or AirPods Pro, and a chrome stand portion with two arms for charging an ‌iPhone‌ and an Apple Watch.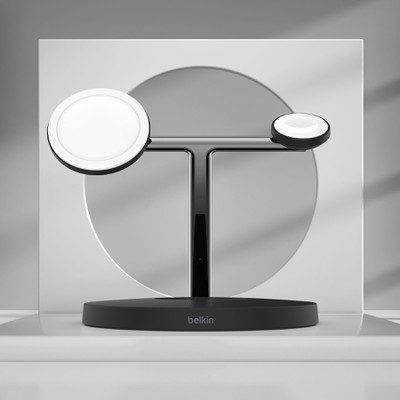 As with other MagSafe chargers, up to 15 watts of power can be delivered to an ‌iPhone‌, twice what is supported through regular Qi charging. Belkin says the 3-in-1 charger will be available "winter 2020" for $149.99, and it will come in black and white versions.
For traveling in your car, Belkin is introducing MagSafe Car Vent PRO, which offers a slim profile and
…
Read More