Apple's annual special event is only days away on September 15. Here's what you can expect to be announced during the presentation, alongside the "Apple Watch Series 6"
Apple confirmed it would be holding its usual special event on September 15, continuing its annual tradition for one more year. While it will be a "virtual" presentation instead of one with a live audience, the show will still include a number of new product launches.
Apple Watch Series 6
For a start, there have been suggestions of a new plastic version alongside the existing metal and ceramic roster of casing materials. In theory, this would make for a new entry-level model that could be aimed at first-time buyers wanting an inexpensive timepiece.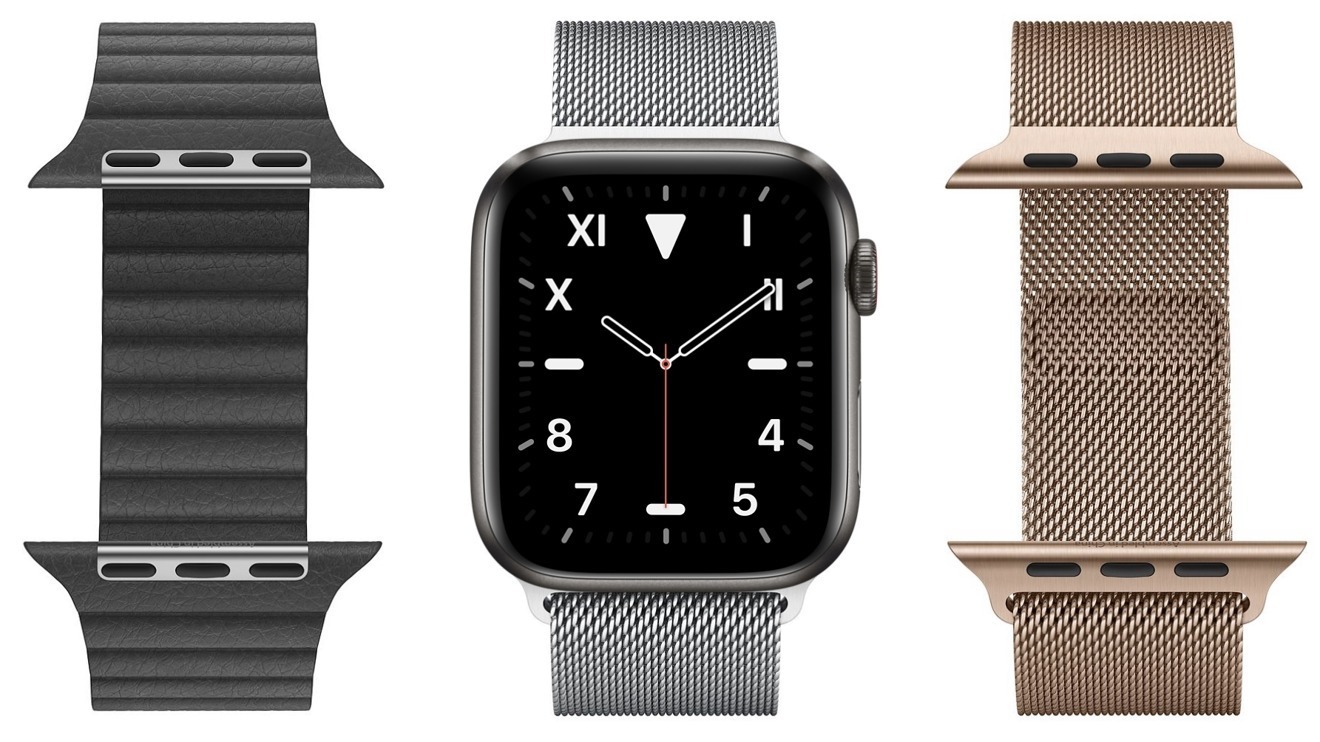 Plastic could join the existing list of Apple Watch casing materials in 2020.
A secondary market for a plastic Apple Watch could be children, with a so-called "Kids Mode" in watchOS 7 potentially encouraging younger users to keep fit.
While there has been some speculation Apple would change the display technology from OLED to microLED, enabling power savings, it seems doubtful for 2020. One report claims such a change will arrive, but not until 2023.
A new battery may be included in the model, according to regulatory filings, which will be joined by Apple's usual inclusion of power-saving improvements. A longer battery life would certainly be useful for watchOS 7's enhanced sleep tracking feature.
The use of Liquid Crystal Polymer may help improve wireless performance in its antennas, and could even improve water resistance ratings by handling connectivity between the Digital Crown and the motherboard in a more protective fashion.
There have been repeated rumors of Apple including blood oxygen detection nearly every year, taking advantage of existing technology used in the rear sensor, but it depends on if Apple has managed to secure clearance with the FDA. Such an update would also apply to earlier Apple Watch models, not just the Series 6.
No rumors have surfaced so far suggesting any change in pricing, but it is safe to assume a plastic Apple Watch would cost below the current entry-level model price of $399.
iPhone 12
Thought to consist of four models, the "iPhone 12" will be made up of two non-Pro models equipped with 5.4-inch and 6.1-inch OLED displays, and the "iPhone 12 Pro" and "iPhone 12 Pro Max" with 6.1-inch and 6.7-inch screens. The Pro models are also rumored to benefit from having support for 120Hz ProMotion and 10-bit color, which will aid in viewing high dynamic range content.
Another differentiating point between the ranges will be the cameras, with the standard versions using 12-megapixel wide and ultra-wide cameras while the Pro gain an extra 12-megapixel telefoto shooter. The Pro models are also expected to have a LiDAR sensor, similar to what is offered on the back of the iPad Pro, which will provide depth tracking capabilities that could benefit AR apps and photography.
Across both tiers, the camera lenses may move from a six-element version in earlier iPhone models to a seven-element plastic lens, which may improve the optical characteristics. Apple's progress in computational photography is likely to see further enhancement again for 2020.
In terms of video, the rear cameras may be able to record slo-mo video at a 4K resolution for the first time, in both 120fps and 240fps frame rates. An "Enhanced Night Mode" and "Advanced Noise Reduction" have also been suggested.
To the front, the infamous notch may shrink down in size to make it less apparent to users and freeing up a bit more of the screen. Early suggestions had Apple putting the TrueDepth camera array into the bezel, eliminating the notch entirely.
A key factor for the launch will be 5G connectivity, taking advantage of Apple's deal with Qualcomm for modems and components. While 5G is practically certain, there are still questions about whether all models will support both the resilient sub-6GHz bands as well as mmWave, or if the latter will only be offered in some models.
Powering all of this will be the "A14," a SoC that could have double the transistors of the A13. This will apparently be supported by 4GB of memory in the non-Pro models, 6GB in the Pro variants. Storage will be either 128GB or 256GB, though Pro handsets will also have a 512GB option.
In terms of appearance, it is suggested the models will go down the route of a flattened stainless steel edge instead of a gradually curved corner, echoing the iPhone 5. The material of the chassis may also differ, with Pro models potentially using stainless steel versus the non-Pro use of aluminum.
The contents of the box may differ from earlier versions, with suggestions it may not include a charging plug or EarPods.
Current pricing speculation puts the "iPhone 12" starting from $649, rising to $749 for the "iPhone 12 Max." The "iPhone 12 Pro" could start from $999, while the Max version could start from $1,099 and rise to $1,399 at the highest capacity.
As for when they will release, Apple may not ship all models at the same time, with supply chain reports suggesting two models may arrive first, while the other half will be slightly delayed in a second release wave.
iPad or iPad Air
There is some talk about Apple bringing out a new iPad model, either in the form of a 10.8-inch eighth-generation iPad or the "iPad Air 4."
The main change for the iPad, according to rumors is Apple's attempts to bring it in line with the iPad Pro lineup in terms of appearance. Using squared and flat edges, the styling would also rely on a display similar to the Liquid Retina technology used on the Pro models.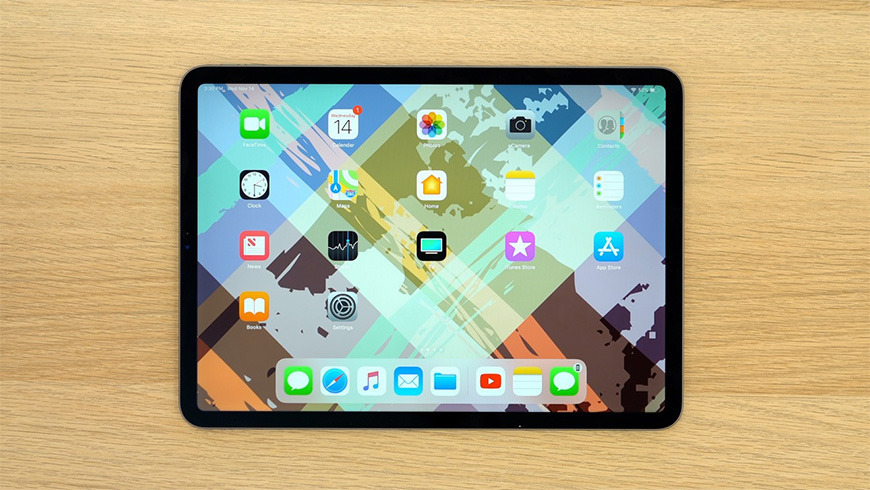 The iPad Pro's design may be copied for the iPad.
A key alteration will be the removal of the front-screen Home button, but it remains to be seen how this will be replaced. While it is plausible Apple could simply employ a similar TrueDepth camera system to the iPad Pro to enable Face ID, some rumors have suggested Touch ID could live on, embedded in the power button.
Some rumors have circulated about Apple switching out the Lighting port in favor of USB-C, another shift towards the iPad Pro design. Such a move would open up the iPad to enhanced connectivity with other devices, as well as direct compatibility with hardware that works with the iPad Pro.
Hand-in-hand with the Lightning ditch would be a change in the Apple Pencil, as Apple would have to shift over from the first-generation version to the second-generation, complete with wireless charging.
The iPad Pro-style design changes may potentially affect the price, with one rumor pointing to it starting from $649, while analyst Ming-Chi Kuo instead proposes the iPad would still be reasonably cheap as part of a lower-cost strategy.
AirTags
The long-rumored competitor to Tile, "AirTags" are Apple's item-tracking accessories. Designed to be attached to items, like a set of keys or a bag, the "AirTag" will help users track down the lost item, using the existing Find My app.
There has been some rumors that the Find My app will offer some form of augmented reality view to track down the accessory, displaying its location in the real-world view on an iPhone or iPad.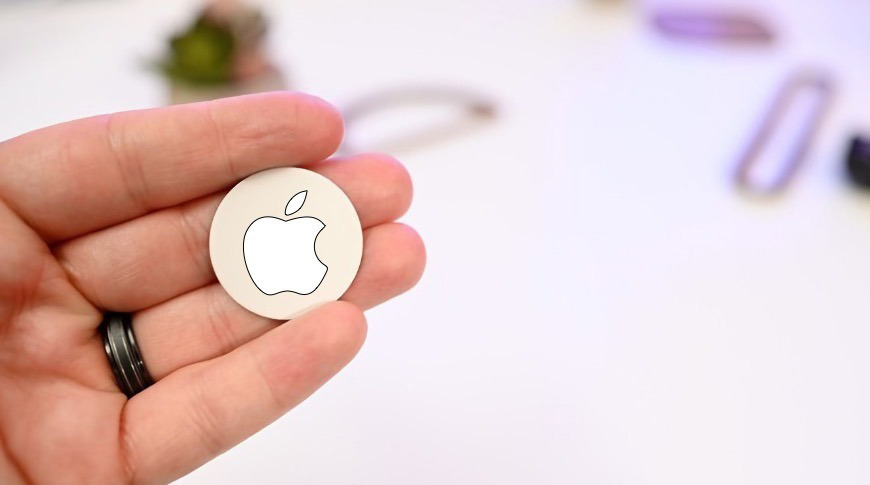 A concept image for Apple's 'AirTags'
Unlike other beacon-style trackers, "AirTags" is believed to take advantage of both Bluetooth and Ultra Wideband technology to help with locating it. If lost in public, other passing iPhones will pick up the encrypted ping from the accessory, which can be reported back to the owner via iCloud.
In theory, this would allow for an item with an "AirTag" attached to be found anywhere in the world, despite it lacking any form of GPS.
Leaks have pointed to it having a circular design, but nothing is known about its size or other design details. Given its capabilities and expected use case, it is probable that it will be a very small accessory, maybe the size of a keyring.
No substantial evidence has surfaced so far on pricing, but given the competing Tile trackers sell for between $25 and $35 with fewer features, Apple's version may end up costing moderately more.
Apple Silicon
During WWDC, Apple declared it would be shipping its first Mac with Apple Silicon by the end of 2020, as part of an aggressive timeline of an entire transition taking "about two years." While new Macs may seem to be an ideal addition to an iPhone event launch roster, it doesn't seem to be likely in this case.
The reason is because Apple Silicon is too much of a big deal to be a smaller product launch alongside something as major as an iPhone update. Indeed, given how it dictates the future of Macs and MacBooks for the company, it is far more likely that Apple will hold a separate event just for Apple Silicon devices.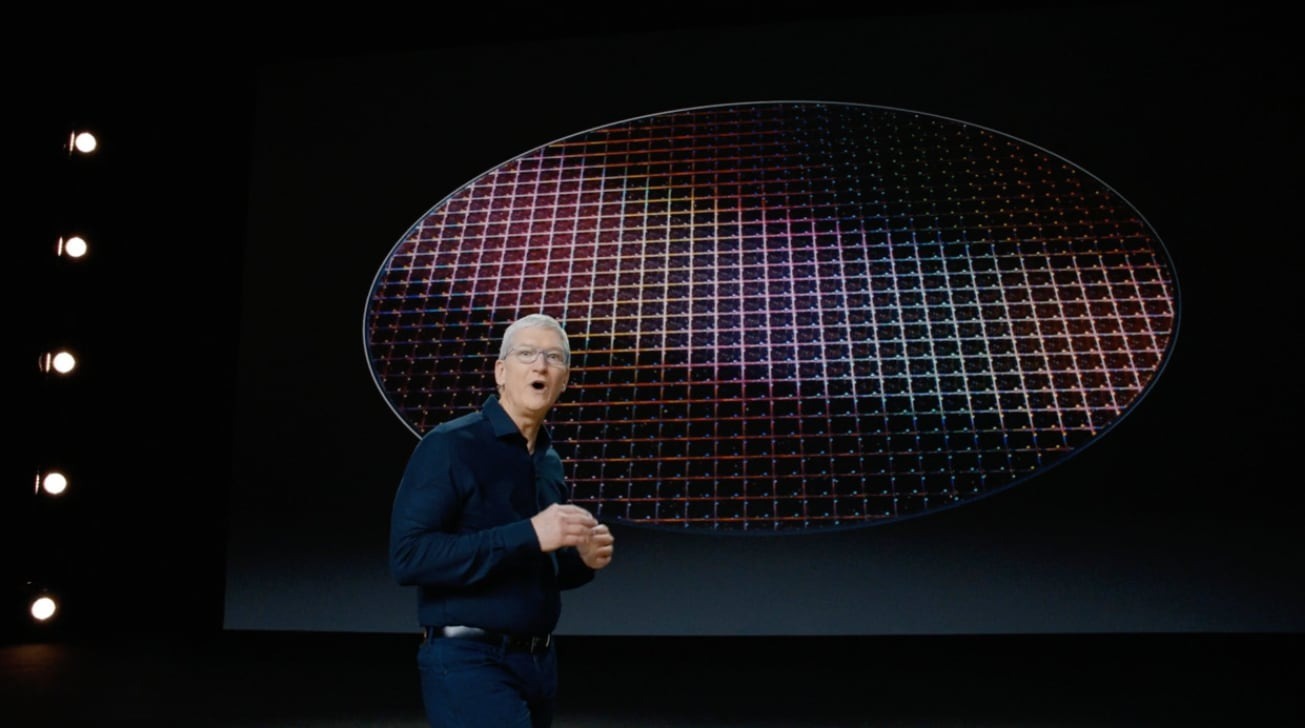 Apple CEO Tim Cook on stage at WWDC 2020
This doesn't completely discount the appearance of Apple Silicon hardware entirely, though, as it could still make a brief appearance to tease the later product launch.
As for what the first Apple Silicon Macs could look like, reports claim the first device will be either a 12-inch MacBook or some form of MacBook Pro.
The product will allegedly have a weight less than 1kg, versus the current MacBook Air weight of 1.29kg and the 13-inch MacBook Pro at 1.4kg. It is also said to use the A14X processor with a custom GPU, use USB Type-C, and have a battery life of between 15 and 20 hours.
As to whether Apple will do much with Apple Silicon in September, that remains to be seen.