BTC/USD has crossed the $10,300 level.
Bitcoin's difficulty has reached 17.558 tera hashes, which is an all-time high.
BTC/USD daily chart

BTC/USD bulls stepped up big time following two heavily bearish days. The price has gone up from $10,169.70 to $10,300. As per the daily price chart, we have four strong resistance levels at $10,935.70, $11,098.82 (SMA 50), $11,330.62 and $11,536.50. On the downside, we have two healthy support levels at $10,171.60 and $9,613.55. The Elliott Oscillator has had three consecutive red sessions, which means that the overall market sentiment is still bearish.
BTC/USD 4-hour chart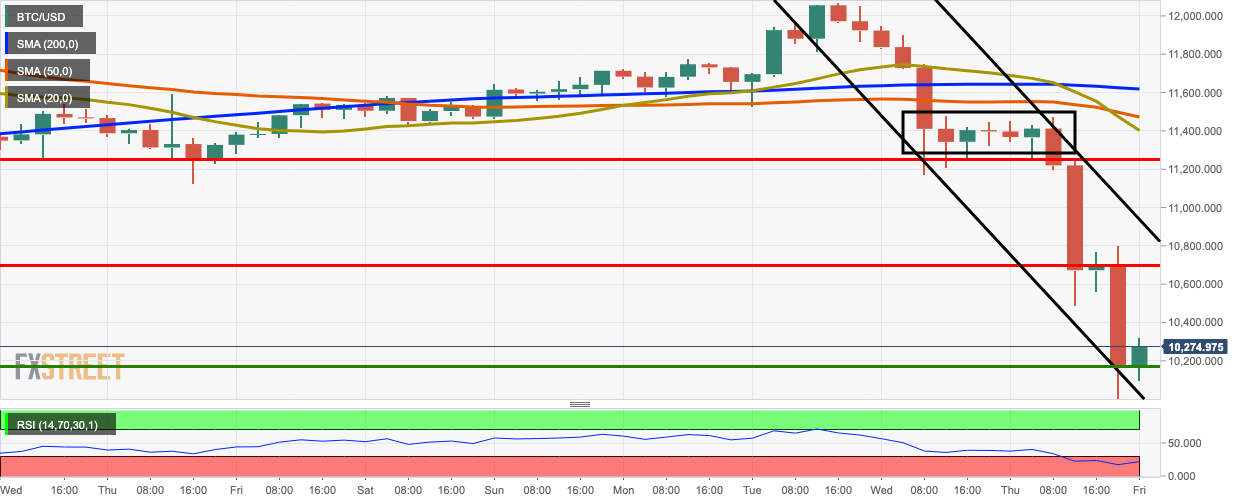 The BTC/USD 4-hour chart is trending in a downward channel formation. The price has dropped from $11,412.60 to $10,314.50 in the last five sessions. The 4-hour chart has strong resistance at $11,618.24 (SMA 200), $11,472,16 (SMA 50), $11,407.35 (SMA 20), $11,245 and $10,698.45.  On the downside, we have one healthy support at $10,173.65.
Bitcoin
…
Read More