Refresh
It looks like rumors of magnetic wireless charging for the iPhone 12 might very well be true, as Macotakara has found images of a wireless charger for the iPhone 12 from Japanese accessory manufacturer MPOW. The circular pad seems to sit in the spot where other leaks and rumors have claimed the iPhone 12 will have a ring of magnets beneath its chassis. It looks like this wireless charger, if the image is legit, will snap-on ot the back of the iPhone 12 and thus avoid problems of the phone not charging if it's not placed correctly on a wireless charging pad.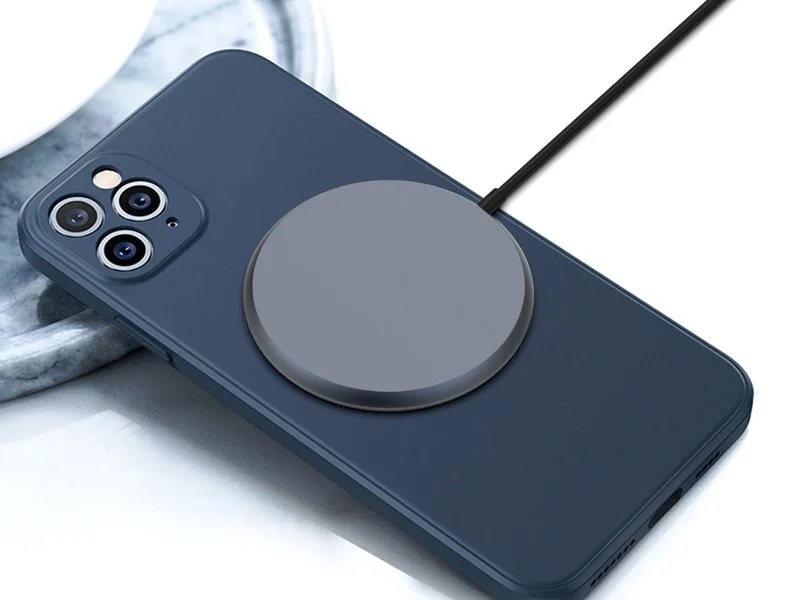 Speaking of the Apple TV, 9to5Mac found reference to what appears to be a new Apple TV in a leaked build of iOS 14. If a new Apple TV is on its way, then it's likely to look the same as the current one, as an icon added to the Apple server is also the same one as the currnet Apple TV 4K. However, we're not expecting Apple to reveal a new streaming box at today's event, but we're happy to be pleasantly surprised. 
Prosser also suggests that the HomePod mini and the next Apple TV could use Ultra Wideband technology to track you as you move around your home. Why would you want it to do this? Well, with UWB built in, the HomePod mini can sync up with other U1-powered Apple devices to help you find your lost gadgets, use AR applications, and effectively turn your old hardware into smart HomeKit-enabled tech.  
HomePod mini & the new Apple TV will both act as UWB base-stations ? – Will precisely track your location as you walk inside house with other U1 devices.- Use info for media controls, brightness/volume control, & door locks.Turns regular hardware into HomeKit hardware.October 12, 2020
According to regular leaker Jon Prosser, Apple may release the iPhone 12 and iPad Air 4 at the same time. His theory? Apple doesn't want people to try out the new A14 processor before the new iPhone is out.  
It seems like Apple doesn't want the A14 in iPad Air to make it into people's hands before iPhone 12 ? Looks like they're going to be doing pre-orders and shipping iPad Air at the same time as iPhone 12…October 12, 2020
The iPhone 12 could be getting a huge camera upgrade, if recent leaks are to be believed. Leaker @PineLeaks claims that digital and optical zoom will be getting a "massive boost" this year, and that night mode will be extended to the iPhone 12's telephoto camera. With the Google Pixel 5 about to release, we're not surprised to see Apple step up its photo game, especially in the software department.
https://t.co/0tUq8jA5BSDigital and Optical Zoom will be getting a massive boost this year. The standard iPhone 12 will completely rely on software for this, still. You will get an significantly extended digital zoom, both quality and distance wise.October 11, 2020
One of the most interesting last-minute iPhone 12 leaks could be a big one for old-school Apple fans. The upcoming flagship will reportedly bring back Apple's MagSafe technology, which was that handy, trip-safe magnetic charging port from your old MacBooks. The tech will allegedly be revived to deliver a new kind of wireless charging for the iPhone 12 — we're eager to see how that shakes out in real world use.